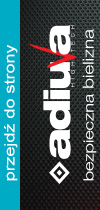 Created specifically for training needs for the firefighters, army, police, rescue teams, workplaces and ambulance personnel.
In order to learn how to evacuate, transport and pull the victim out of cramped or smoky rooms, vehicles, collapsed buildings, fire places, etc.
Application of the model: for rescue exercises, it can be placed in a room filled with smoke or gas, caves, mines, tunnels.
It can be used in conditions that are too dangerous for live volunteers.
Constructed of very durable materials to choose from: PVCF 1680 double weight 563g / m2 or synthetic material like suede 556g / m2.
Material

strength: 580 N.

It has additional reinforcements on the elbows, knees and waist.
Available in sizes: 90 cm / 140 cm / 170 cm
Dispatch of an empty phantom!
---